Carolina Place Villas And Condos Sea Pines Hilton Head For Sale
These spacious condos are located within the Sea Pines Resort towards the entrance of Sea Pines. Owners of these villas have access to the lovely community pool and well-tended tennis courts. The Sea Pines Forest Preserve is within walking distance. There you will enjoy a full day of fun. The H2O Nature Center provides guided tours of the pristine lakes of the Forest Preserve. Get a close-up view of Hilton Head's indigenous plant and animal life, including native-American Alligators. The Sea Pines Resort Recreation Department hosts several eco-adventures that discover the hidden treasures of the preserve. Relax on a wagon ride, catch a catfish in Lake Joe, or enjoy a walking tour of the 4,000-year-old Indian Shell Ring or the 18th century Lawton Rice Field.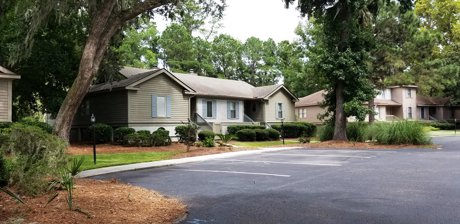 For additional information on Hilton Head Real Estate, return to the home page https://www.thepattisallgroup.com.
No current listings, please check back later.