Find your perfect neighborhood

Use our interactive map search tool

Stay up to date on the local real estate market
Port Royal Plantation Real Estate - Houses, Condominiums, and Homesites For Sale

The Hilton Head Company established the Port Royal Plantation in the late 1970s. This plantation was founded to encourage the local produce and to also provide long-term housing and accommodation options for residents and prospective property buyers and agents.
It is the only direct oceanfront community on Hilton Head Island which is private and gated and is not open to the general public. This private gated community is home to many of the permanent residents on the island; however, short-term rentals for are not allowed. The lots here are usually over 1 acre and have some of the best bungalows and houses on the island simply due to the fact that everything here is less transitional and transient.
The bungalows, villas, and plots are exclusively for residents and prospective clients and are intended solely for the guests and residents. There are no commercial beaches or hotels, although the Westin Resort is in close proximity. This private gated community is perfect for people who want to be at home and not be bothered by commercialized interests.
All owners and residents have the amenities for their sole use and enjoyment purposes. The owners have preferential access to membership to the golf and tennis clubs. There are currently 887 single family homes and another 84 homes undeveloped. The Plantation has been incorporated with natural beauty and trees and plantations. There are oak trees, palmetto trees, tropical vegetation and plantings throughout the neighborhood. There are numerous lagoons and golf courses, not to mention the vast marsh areas where people can go and spend the entire day.

Living in Port Royal Plantation
The residents get private and exclusive access to the beaches. The golf courses and numerous social clubs promoting all sorts of activities make the community a happening place. Much of Port Royal Plantation real estate is equipped with private swimming pools, tennis courts and 24-hour security is standard here. The whole gated community is under the strict monitoring of the local law enforcement. Guests and owners can also get individual checks and cleaning of their houses when they are not at home if they so desire to contract for these services. Garbage removal services are also available.
The residents celebrate many social events and weekly lunch and dinner parties are held. Guest speakers come and provide informative lectures on various aspects. There are three championship golf courses namely the Planters row, The Barony, and the Robbers row. The Westin resort is oceanfront and available to the guests of the residents.
The nearby Plaza is home to a large number of shops and services like auto repair, medical shops, grocery store and restaurants. The beaches here front the Atlantic Ocean and Port Royal Sound. Year-round recreation and relaxation opportunities are available over here. This exclusive private gated community is ideal as a primary or second home or for vacations and a much-needed getaway from the city life.
Homes and Lots that Sell Fast!
Port Royal Plantation real estate is a developing neighborhood in Hilton Head Island. The area is semi-urbanized, offering peaceful and serene ambiance. But the best thing about the place is that it offers breathtaking views of the beaches. As tourism industry has found this place to be an excellent option, real estate industry is also growing. Along with commercial real estate, scope for residential real estate is also gaining good pace over the last few years.
Finding properties at this place is difficult for the buyers, as there are limited numbers of properties. Although there is a limited number of residential properties for the buyers at the moment, several property projects are expected in the future. This is no more a drawback as we provide exclusive property listing at this place.
You can use our property searching tool to find handful property options at this place. There are large size villas or bungalow available for the buyers. On the other hand, budget-conscious buyers can go for small patios. Those, who are looking for luxurious condos or apartments or lots, can get adequate options too. Just use our website for finding the best properties in this neighborhood of Hilton Head Island.

Port Royal Plantation Real Estate Information and Highlights
PRP is a unique residential community on Hilton Head Island. Within this gated neighborhood, you can find welcoming residents, well-maintained and expertly-designed golf courses, beautiful shorelines, tennis courts, and much more. This community attributes its success as one of the best residential communities on Hilton Head Island to the efforts of its residents in volunteering their time and ideas.
New residents are welcomed with open arms into the neighborhood, and there are many activities available on a daily basis for getting to know your neighbors. Residents have access to pristine, quiet beach fronts, since there has been no development of hotels, timeshares, or weekly rentals within the gates. Homes in this neighborhood have excellent views of fresh water lagoons, private golf courses, and the Port Royal Sound, as well as the Atlantic Ocean.
History
PRP has a rich history, having been a central location on Hilton Head Island for many years before the area was developed into a residential community. Originally, this area was used by Native Americans as a fruitful hunting and fishing grounds for hundreds of years. The first European explorers to the area were Spanish Captain Pedro de Quexos, who first spotted the bluffs of what is now PRP in 1521, and English Captain William Hilton, who claimed the land in 1663. Captain Hilton is the namesake of HHI.
The present-day PR Plantation was occupied by Confederate Forces at the start of the Civil War, but in the Battle of Port Royal, the Forces were defeated. After this battle in 1861, 13,000 Union troops took control of HHI. A small town was quickly developed on the island to complement the military presence. During this time, many businesses, including restaurants, stores, and saloons were located in a small city center, and enjoyed prosperous years.
The plans to develop PR Plantation included a firm emphasis on preserving the natural beauty of the land. Throughout the decades, PRP saw many changes in plans, and many tumultuous years. However, in the 80's, the number of homes on the Plantation more than doubled. Homes became bigger and more elaborate. Since then, PRP has steadily matured. Under a framework of conservative development, with conservation and preservation in mind, the Plantation developed a unique character, while providing members with security and a well-maintained community.
Location
PRP is beautifully located in a quiet location on HHI. This neighborhood is located on the Atlantic Ocean, and the community of PRP has private access to many secluded beach fronts. PRP also sits on the PR Sound. HHI is in Beaufort County, South Carolina. The island is 20 miles northeast of Savannah, Georgia, and it is 95 miles southwest of Charleston, South Carolina.
Weather
PRP is located in a humid, subtropical region. The area receives a significant amount of rainfall year-round, but winters tend to be very mild. Snowfall is very rare on Hilton Head Island and in PRP.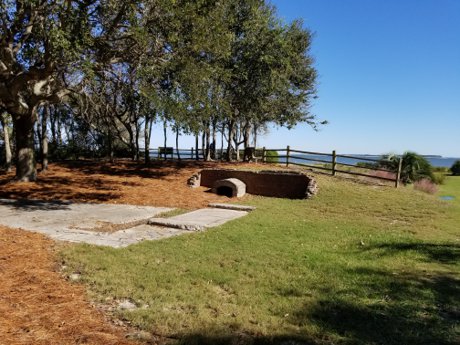 Shopping
PRP has access to the varied shopping districts of HHI. This resort town offers many different retail experiences for all tastes. Residents and visitors of PRP can spend a day shopping at the boutiques in Hilton Head, or just quickly run in to grab groceries at one of the many available stores.
Tropical Outfitters – 70 Pope Ave – (843) 842-9511

Coligny Plaza – 1 N Forest Beach Dr – (843) 842-6050

Palmetto Dunes General Store - 1 Trent Jones Ln – (843) 842-2507

Village At Wexford – 1000 William Hilton Pkwy
Restaurants
Consistent with the character of resort living that is present throughout Hilton Head Island, the restaurants near PRP serve delicious menu items in relaxed but upscale environments. Everything from classic American food to sushi is available within minutes of the PRP community.
Skull Creek Boathouse – 397 Squire Pope Rd – (843) 681-3663

The Lodge – 7B Greenwood Dr. – (843) 842-8966

A Lowcountry Backyard – 32 Palmetto Bay Rd – (843) 785-9273

Lucky Rooster – 841 William Hilton Pkwy – (843) 681-3474
Nightlife
A resort town would not be complete without an entertaining nightlife scene. PRP residents can take advantage of the many pub, lounge, bar, and venue options located on HHI.
Wise Guys – 1513 Main St – (843) 842-8866

Poseidon – 38 Shelter Cove Ln, Ste 120 – (843) 341-3838

Frankie Bones – 1301 Main St – (843) 682-4455

Pool Bar Jim's – 51 S Forest Beach Dr – (843) 686-7342
Schools
HHI is home to many great schools, and the residents of PRP are within just a short distance of many of them. Public and private schools are available for children of all ages, including very early education.
HH High School – 70 Wilborn Rd – (843) 689-4800

Sunshine House – 77 Arrow Rd – (843) 842-8869

HH Island School for the Creative Arts – 10 Wilborn Rd – (843) 342-4380

HH Elementary – 30 School Rd – (843) 342-4100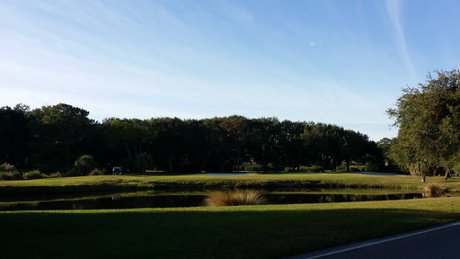 Landmarks
Within a short distance from Port Royal Plantation, residents can visit many different cultural, historical, or just fun landmarks on HHI. The island's rich history can be taken in at the Native American Shell Ring, or families can spend the day enjoying the Disney HHI Resort.
Disney HHI Resort – 22 Harbourside Ln – (843) 341-4100

Native American Shell Ring – Fish Island Trail

Pickney Island National Wildlife Refuge – Bluffton, SC 29910 – (843) 784-2468

Coastal Discovery Museum – (843) 689-6767
Buy Port Royal Plantation Real Estate Today!
With multiple activities and amenities within the gates, as well as its location on the thriving, active Island of Hilton Head, PRP is a great location to set down roots. Both families and adults without children can enjoy all that Port Royal Plantation real estate has to offer, and the welcoming community is ready to welcome in new neighbors. All properties are well maintained, and residents enjoy exclusive access to many beaches along the Atlantic Ocean and Port Royal Sound. With all this neighborhood has to offer, it is a residential paradise for people of all tastes and preferences.
We feature verified properties from trusted and verified buyers. Use our online search tool for the easiest property search at HHI, or visit The Pattisall Group for more information on HHI properties and neighborhoods.
Updated every 5 minutes with the latest real estate for sale in Port Royal Plantation - including MLS listings, homes, condos, townhomes, investment property, and land - as posted by South Carolina real estate agents and brokers - over 30% more listings than Zillow, Realtor, Trulia, and Redfin. Also, we have 100% correct and updated listings - the other portals do not!
to receive new listings, price changes, and recent sales prices - with the ability to get daily, weekly, bi weekly, or monthly email updates.
By creating your FREE account you can:
Get New Property Email Alerts
Track Recent Active, Pending, and Solds
and get the latest tax information and HUD foreclosures, REO properties, bank owned homes, and short sales being offered at HUGE price reductions and significantly lower than retail value.
Property Alert
Be the first to know when new sales, foreclosures, deeply discounted homes, and brand new hot properties come onto the market before anyone else - over 30% more listings than Trulia, Zillow and Realtor.
Contact Us

Whether you need to get pre-approved for a mortgage, deal with a savvy buyers agent to find the perfect home or an experienced listing agent to get your home sold...