Find your perfect neighborhood

Use our interactive map search tool

Stay up to date on the local real estate market
Sea Pines Real Estate
Welcome to Sea Pines Plantation real estate for sale - where the modern era of Hilton Head Island, SC as a destination all started. Sea Pines is not only the original, but also the largest plantation (private gated community) on HHI, SC at about 6,200 acres. Started by Charles Fraser in the late 1950s, it is a low-density community developed consistently with the ecologically-sensitive principles set for by Fraser and which has been replicated time-and-again all over the world.
This privately owned exclusive island resort is home to a vast number of condos and villas and apartments and is one of the world's biggest privately-owned island resorts. This resort is a favorite spot for residents and tourists alike and is home to vast amenities and services catering to the needs of all ages. The ar
chitecture of the resort was influenced by the California Modern and Japanese style of architecture. Using of earth colors (black is not allowed as an exterior paint color in Sea Pines - most employ a dark bottle-green as alternative), low roves, screen and wrap-around porches, and native plants were intended to make the houses blend in with nature rather than just stand out.
Homes, Condos And Lots For Sale
The principal attraction of full-time residents and visitors alike is five miles of pristine sandy beach accessible by the Sea Pines Beach Club for those not staying directly on the ocean. Likewise, Sea Pines realty is considered the most full-service private community by amenities, including the shops at Harbour Town, Sea Pines Center, and South Beach, hosting fine restaurants like CQ's, The Crazy Crab, Truffles, Guiseppi's, and The Salty Dog, along with retail. The Heritage Farm has plots that enable residents to maintain a private garden and across the street is Lawton Stables where a horse can be kept and also has a petting zoo for the young ones.
Sea Pines Hilton Head real estate, with all its amenities, is known to be a lifestyle hub of the island. However, the neighborhood is perfectly planned, and the balance of properties is perfect. You have access to all necessary facilities, like hospitals, restaurants, theaters, stores and shopping, the airport and many other things within close proximity of this neighborhood.
Two of the nine Sea Pines oceanfront homes for sale locations are South Beach and Oceanside with the beachfront and ocean-row homes. There are twenty-eight 'T-streets' that have over 625 of these properties which are amongst the more desirable beach real estate on the East Coast. They are Canvasback, Ruddy Turnstone, Sandhill Crane, Green Heron, Wood Ibis, Duck Hawk, Oyster Catcher, Laughing Gull, Spotted Sandpiper, Whistling Swan, Red Cardinal, Beach Lagoon, Atlantic Point, Surf Scoter, Snowy Egret, Black Skimmer, Royal Tern, Piping Plover, Grey Widgeon, Marsh Wren, Seaside Sparrow, Greenwing Teal, Cedar Waxwing, Bald Eagle, Belted Kingfisher, Painted Bunting, Black Duck, Brown Pelican, and Gadwall, or Solitary Sandpiper, as it is sometimes referred to.
Deepwater Houses For Sale
Two of the more prestigious locations for houses in Sea Pines Plantation are Calibogue Cay that has both deepwater and Creek-side homes and Baynard Park (Baynard Cove and Baynard Oaks) with its low country marshfront and deepwater access and view properties. Luxurious marshfront homes are also located in Audubon Pond, Marsh View, Gull Point and Baynard Peninsula.
Harbour Town Abodes
The Harbour Town area has several streets of homes, including Red Oak, Stoney Creek, Spanish Moss, and Twin Pines.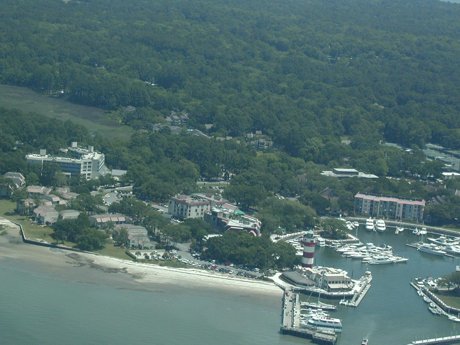 Club Course Dwellings For Sale
A broader array of homes are within the Club Course subdivision just inside the main gate of Sea Pines Plantation. There are homes on the marsh on Bateau Road, Oyster Landing, Pine Island, and Marsh Island. There are also many more affordable neighborhoods that are equally nice on Isle of Pines, Ivy Road, and Plant Lane.
Landside Homes For Sale
Many interesting venues exist within the interior of Sea Pines Plantation such as the estate size lots of Forest Estate. Others are Forest Lagoon and Planters Wood.
Heritage Woods Houses For Sale
Harleston Green, Heritage Drive
Magnolia Crescent Locations For Sale
Magnolia Crescent, Greenwood Forest
Across Sea Pines Drive Neighborhoods For Sale
Lawton Woods, Live Oak, Night Heron Lakeside, Red Maple, Willow Oak, Tupelo Road, Scaup-Wren, Woodbine Place
Luxury Villas (Condos) Available For Purchase
If you are searching for luxurious condominium or villa type properties for residential purposes, this could be the place to invest your money. There are Sea Pines condos for sale and many other desirable properties available for the buyers. In fact, one of the best things about the place is that it offers plenty of choices for properties to the potential buyers.
Folks that desire Sea Pines oceanfront condos for sale directly on the Atlantic Ocean would want to stay at Turtle Lane Club Villas or Turtle Lane Townhomes, or perhaps Beach Lagoon Villas or Ocean Course Villas directly behind them. There are many options on Calibogue Sound like Beachside Tennis, Sound Villas, Beach Side Villas, South Beach and South Beach Club and then the well-known duplexes at Lands End. Braddock Cove has several opportunities for ownership with Bluff Villas, Braddock Cove Club, Port Villas and Port Side, Port II and Lagoon Villas. Sea Pines Oceanside on N Sea Pines Drive has four primary options with Fairway One, Woodbine, Night Heron, Fairway Lane, Fairwood, and Lawton Villas. One could choose the tony address of Baynard Cove Club, Pine Island Club, or Calibogue Club for a marsh/water view. Likewise, Harbour Town has Lighthouse I and II, Harbour South, Harbourtown Club, Harbourtown Green, Harbourwood, Lighthouse Lane, Ketch Court, Clipper Court, Schooner Court, Mariners Way and across the street are Deer Island Sea Loft and Stoney Creek. Somewhat removed from Harbour Town, but close-by are Twin Oaks and Heritage Villas, Muirfield Villas, Gleneagle Green, Racquet Club and Inland Harbour and then closer to the Plantation Club, you have Plantation Club Villas the many Lighthouse Road and Lighthouse Tennis Villas complexes, along with Wildwood Spa. A popular complex for retirees might be Residents Club which is located just outside Sea Pines Country Club. Backing-up to the Lawton Stables are Fairway Oaks and Greenwood Garden Villas. Close to the front entrance of the Forest Preserve are Lake Forest and Carolina Place - 53 different villa complexes to choose from and each with their own unique lifestyle offering so as to have something for just about everybody that might be interested!
Check out the listing of Sea Pines villas for sale in this neighborhood of the Hilton Head Island through our website. You can enter a custom search for Sea Pines condo properties with this neighborhood through our search engine for properties at Hilton Head Island.
Additional Information About Sea Pines, including MLS Listings, Houses, Villas, Townhomes, Land, Investment Property, and Foreclosures Search
Properties in SP Plantation usually start in the $200s and go up substantially from there - Sea Pines Hilton Head real estate is generally the most expensive on the island, and, on a comparative basis, you will find this reflected in not only lots but the price of all properties vis-a-vis competing properties in other communities.
You are invited to use our online search tool to assess SP properties, including homes, condos, villas, and lots that will excite just about anyone.
Discover The Community For Yourself
The Plantation offers lifestyle choices, fine dining and exclusive entertainment for the whole family. The stunning beauty of this place combined with the sheer pleasure of a resort with full services and amenities make it one of the most traveled places in South Carolina and on the east coast of the United States.
Sea Pines has the largest Forest Preserve on the island, at over 750-acres, and the children love to explore the many trails around the Indian Rings and Lake Joe within. There are also over twelve miles of bike/walking trails that parallel many of the main roadways - use care as motor vehicles retain the right-of-way within.
Huge sandy beaches and clubs ensure travelers have a quality time during their stay in Sea Pines. There are over one hundred tennis courts at Harbour Town, Sea Pines Country Club, and many of the villa complexes and neighborhoods within Sea Pines and swimming pools as well. A huge number of water sports are available like jet skiing, kayaking, water skiing, and fishing. Guided horseback rides at the Lawton Stables and sunset dining options are available at the Harbourtown Club, at the Oak room at the Plantation Center and at the Sea Pines Beach Club in the oceanfront dining facility, Coast.
The sports-oriented family will find golf at four championship courses - the world-renowned Harbour Town Golf Links, Sea Pines Country Club, and the Ocean and Heron Pointe courses at the newly-constructed Plantation Club. The Heritage Golf Tournament is also held here at Harbour Town Golf Links and the whole place lights-up as people from all over the United States of America and globally visit this Plantation for the tournament.
Travel and Tourism
This plantation is a popular spot among tourists and full-time residents with its all modern day amenities and peaceful lodging options. This has a led to a large number of activities for both adults and children to do while living or visiting in the area. The scenic beauty combined with the lush beaches and warm blue ocean water makes it one of the most preferred destination choices on the East Coast of the United States, if not the world.
The tourism and travel industry over here is booming with housing purchases and rentals of a vast range of services offered to tourists in this plantation. Spas, resorts, adventure sports, beach and water sports, fine dining and exclusive lodging options make it quite profitable for the tourism and travel industry. This exclusive gated island community is typically filled with Americans and international visitors who have eventually turned to Hilton Head Island for their retirement options or just to be away from the hectic city life. Travel to this premium holiday destination and find out more for yourself.
Invest in Sea Pines Today!
This privately owned resort is home to a vast number of luxurious condos, villas, and apartments. As one of the most popular neighborhoods in Hilton Head, real estate is in close proximity to facilities, amenities, and activities. Property prices are always rising in this neighborhood, making it a great opportunity for buyers looking to invest. If you're interested in buying Sea Pines resort real estate, The Pattisall Group is more than happy to help you secure your new home. Feel free to contact us with any questions you have.
Additional information on SP Plantation can be seen on the SP Property Owner's Web Site.