Lake Forest Hilton Head For Sale
These lovely furnished Lake Forest Villas include two and three bedroom floor plans. Some units also offer garages. Lake Forest Villas have tranquil water views; most border the 650-acre Sea Pines Forest Preserve. A pool and tennis courts are located nearby, and residents enjoy full privileges at the Sea Pines Beach Club. Updates such as hardwood floors are available, as are granite counter tops, and a breakfast bar. Kitchens often feature a breakfast nook and extensive cabinets. Tucked away near the Sea Pines Forest Preserve, These abodes offer the ultimate in quiet privacy or a short bike ride to Harbour Town and the beach. A must-see is Lawton Stables and the horses or Heritage Farms to view the luscious gardens. You may enjoy "hitting the surf." Anthropologists estimate that about 400 A.D., a form of belly boarding on wood planks was introduced. Over the centuries, the art, sport, and culture of surfing has evolved and is "alive and well" on the Island.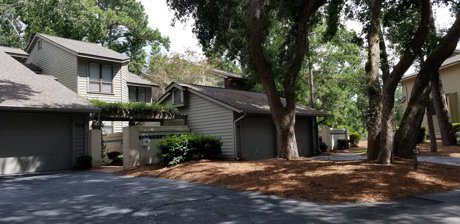 For additional information on Hilton Head Real Estate, return to the home page here.
No current listings, please check back later.