Find your perfect neighborhood

Use our interactive map search tool

Stay up to date on the local real estate market
Palmetto Bluff Real Estate

Updated every 5 minutes with the latest Palmetto Bluff Real Estate for sale - including MLS listings, homes, condos, townhomes, investment property, and land! With over 30% more listings than Zillow, Realtor, Trulia, and Redfin, The Pattisall Group has access to a direct MLS feed which guarantees accurate homes for sale listing information. The real estate agents are ready to help you find your ideal home. Start looking today!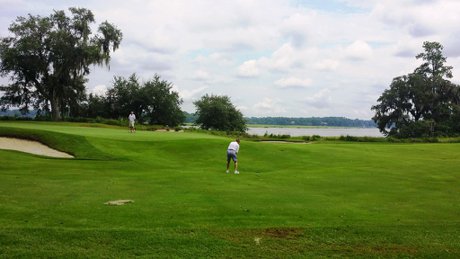 Search For Homes, Lots, Investment Property, and Foreclosures - The Hottest Neighborhood In The South
to receive new listings, price changes, and recent sales prices - with the ability to get daily, weekly, bi weekly, or monthly email updates.
By creating your FREE account you can:
Get New Property Email Alerts
Track Recent Active, Pending, and Solds
and get the latest tax information and HUD foreclosures, REO properties, bank owned homes, and short sales being offered at HUGE price reductions and significantly lower than retail value.

Information and Highlights - Homes

PB is a large and private low-density community with seemingly endless amenities. The settlement is the largest waterfront property on the East Coast, and it is continuously evolving as both a vibrant community and as a wildlife preserve.
The large private neighborhood provides residents with variety rarely seen in a gated community. New residents have the option of living in the "town" or in the "country," with the townhomes being located in Wilson Village, and the country homes further out among the trees and wildlife. Whichever home setting you choose, you get the benefit of an all-inclusive neighborhood, with amenities to meet every need, and plenty of open air and natural wonder.
The area remains surrounded by untouched wildlife, rivers, and marshes, and the residents and operators of this community take responsibility for ensuring that this area remains as unspoiled by human development as possible. It sits on a 20,000-acre tract, of which 6,500 acres were originally set aside as a preserved forest. Since the original development of the property, another 734 acres have been added to the conservation effort.
History - Lots

The Bluff has a rich history, beginning as far back as 10,000 B.C. The oldest artifacts found here date back to this date, and since then, Native Americans are known to have harvested oysters and fish in the May River. Archaeologists continue to find oyster shells, fragments of clay pots, stone tools, and other remnants that connect the area to the prehistoric people who inhabited the land. But when Jean Ribault arrived in 1562, the land seemed to be uninhabited.
In 1730, a British naval officer, Admiral George Lord Anson, purchased the property and eventually sold his estate as separate plantations. In 1902, the land was purchased by a wealthy New York Banker, and the area became one of luxurious entertainment.
A four-story home, located in what is now the Village Square, overlooked the May River and included a lavish ballroom, a library, servants' quarters, and many guest bedrooms. However, this great mansion burned down in 1926, and the distraught owner sold the property and moved back to New York City.
The property next saw an important change-of-hands in 1937, when it was purchased for its timber reserves. However, the company which purchased the land realized its greater potential and created a conservation plan that can be credited for the track's continued conservation to this day.
Location - Homesites

PB homes are located in the Lowcountry town of Bluffton, South Carolina. Bluffton is popular for its eclectic "Old Town" district, and for its pristine views of the May River. Bluffton retains an authentic coastal village character, and has been called "the last true coastal village of the South." The Plantation is set aside from Bluffton and isolated as a true community of its own by miles of beautiful, natural countryside and forests.

Weather - Land

The weather is consistent with that of the rest of coastal South Carolina. It has a humid, subtropical climate, and receives significant rainfall year-round. Winters in the Bluffton area are mild, and August is a month with the most rain. Snow very rarely occurs in the region.
Shopping - Investment Properties

Wilson Village is a small "downtown" area, inspired by Southern coastal towns. This waterfront village is home to restaurants, a spa, and several small boutiques, as well as a grocery market and a bookstore/ café.
RT's Market – (843) 706-3448

Spa Boutique – (843) 706-6615

May River Pro Shop – 476 Mt Pelia Rd – (843) 706-6580

The Boutique at Boat House Row
Restaurants - Property

Residents have access to a wide variety of different cuisines, right within their own neighborhood. From simple but elegant soups and salads to decadent five-course meals, the restaurants here cater to every person's preferences and whims. "The Bluff" is known for its community-wide passion for everything delicious, and the neighborhood hosts a popular annual event called "Music to Your Mouth."
This yearly celebration is a one-of-a-kind gathering of creative minds, including chefs, winemaker, artists, and musicians. This event is just one example of the culinary spirit that exists within. In addition to the restaurants that can be found without even going outside the gates, the neighborhood is also in close proximity to the many varied restaurants of Bluffton, South Carolina.
River House – 476 Mt Pelia Rd – (843) 706-6542

Buffalo's – 1 Village Park Square – (843) 706-6630

Squat 'n' Gobble – 1231 May River Rd – (843) 757-4242

May River Grill – 1263 May River Rd # D – (843) 757-5755

Nightlife
This Plantation is unique in that it contains within its gates a variety of different restaurants and clubs. The Canoe Club, for instance, gives residents the opportunity to experience fine wines, craft beer, and authentic Southern fare, just minutes from their homes. PB is also located near multiple different pubs, taverns, and venues in the city of Bluffton, South Carolina.
Canoe Club – 476 Mt Pelia Rd – (843) 706-6625

Old Town Dispensary – 15 Captains Cv – (843) 837-1893

Cheap Seats Tavern – 142A Burnt Church Rd – (843) 837-3287

British Open Pub – 1 Sheridan Park Dr – (843) 815-6736
Schools
PB is located within a convenient distance from many great schools, including early education and high schools. Residents can choose from highly-ranked public and private schools.
Bluffton High School – 12 He McCraken Cir – (843) 706-8800

H E McCracken Middle School – 250 He McCraken Cir – (843) 706-8700

Bluffton Academy – 57 Sheridan Park Cir # B – (843) 706-3937

Church of the Cross Montessori – 60 Calhoun St – (843) 757-2312

Landmarks
With its rich history, carefully preserved by the conservationist community, the subdivision is a landmark in itself. Every home or build site within actually funds the organization that works to protect the natural resources found on the property. From the beginning, developers of the tract recognized that the value of the property was in its natural beauty, and the richness of its landscape.
The development team resolved to protect this vast sea island environment while creating a superior settlement to allow people to take in and cherish the landscape. Although this land is an important landmark in itself, it is also located near several other landmark locations.
Native American Shell Ring – Fish Island Trail, Sea Pines Plantation, Hilton Head Island, SC 29928

Beaufort Strolls – Port Royal, SC 29935 – (843) 524-8687

Historic Port Royal Foundation – 1004 11th St, Port Royal, SC 29935 – (843) 524-4333
Discover Palmetto Bluff!
Life in this neighborhood couldn't be more simple or relaxing. With its natural setting and variety of different homes to meet anyone's preferences, this private neighborhood simply has it all. In addition to the amenities found every day in Wilson Village and throughout, the community also hosts countless events throughout the year, giving residents the opportunity to get together, meet their neighbors, and enjoy all this neighborhood has to offer even more.
With everything PB has to offer, it's hard to pass up an opportunity like this. The Pattisall Group is right behind you, always ready to help you secure your new home. Get started now with our online search tool, a variety of properties are selling fast!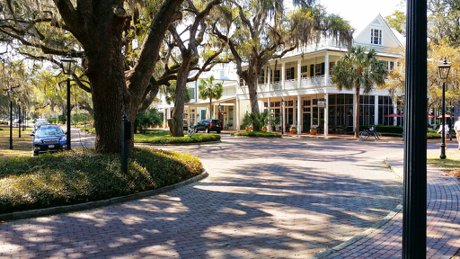 Recieve Property Alerts
Be the first to know when new short sales, foreclosures, deeply discounted homes, and brand new hot properties come onto the market before anyone else - over 30% more listings than Trulia, Zillow and Realtor.
Contact Us

Whether you need to get pre-approved for a mortgage, deal with a savvy buyers agent to find the perfect home or an experienced listing agent to get your home sold...